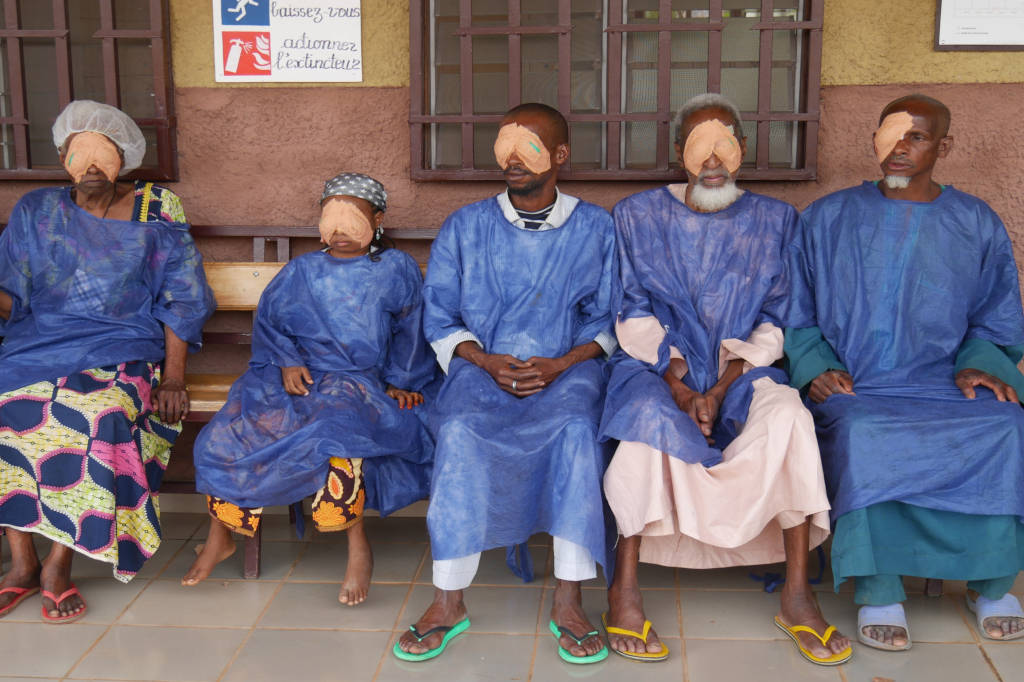 Eye Aid Africa is a German based non governmental organization, founded on christian values in 2013, and focuses on the prevention of blindness and the improvement of eyesight. Our base in Africa is Cameroon, where two local eye doctors, who have both studied in Germany, four times per year go with a complete mobile eye clinic into remote areas of the country, where typically never an eye doctor has been seen. There they examine, treat and operate those in need. During the four yearly campaigns they work without any compensation. They feel they are privileged by their education and want to give back something to the society. A complete optician workshop is also present during the campaigns, so that tailor-made glasses can be provided on the spot to those in need. In the years from 2014 through 2022 during our campaigns we examined more than 11.000 eyes, operated almost 1.500 – most of these were cataracts – and provided about 600 tailor-made glasses.
In Ambam in South Cameroon we built and opened in 2021 a new eye clinic, which covers not only South Cameroon, but also neighbouring Gabon and Equatorial Guinea. By the end of 2022 we shall have opened a second newly built eye clinic in the Cameroonian capital Yaoundé. And in November 2022 we start the building of our third eye clinic in Mora, North Cameroon.
Important to note is that 100% of all donations go into our work in Africa. All administrative expenses are covered by the membership fees of our members.
For more Details visit our Website: www.augenhilfe-afrika.de